Cruising Saint Lucia
Saint Lucia, the largest of the English speaking Windwards, is mountainous and lush, with many beautiful white sand beaches. Tropical rainforest covers the steep slopes of the center and gives way to cultivated agricultural land around the more moderatly sloping coastal fringe. Bananas are still a mayor crop. For sheer physical beauty, the area around Soufriere and the Pitons are outstanding.
St. Lucia offers excellent sightseeing and hiking. You can see most of it by taxi, bus or rental car. Adventourus travellers willing to combine driving with hiking will want to rent a four-wheel drive vehicle and explore some faraway courners such as Grand Anse or Anse Louvret on the Windward shore. Any taxi driver will be delighted to take you on a tour. St. Lucia has several ziplines on which you can fly through the countryside. If that is too energetic, you can take an aerial rainforest conopy tram.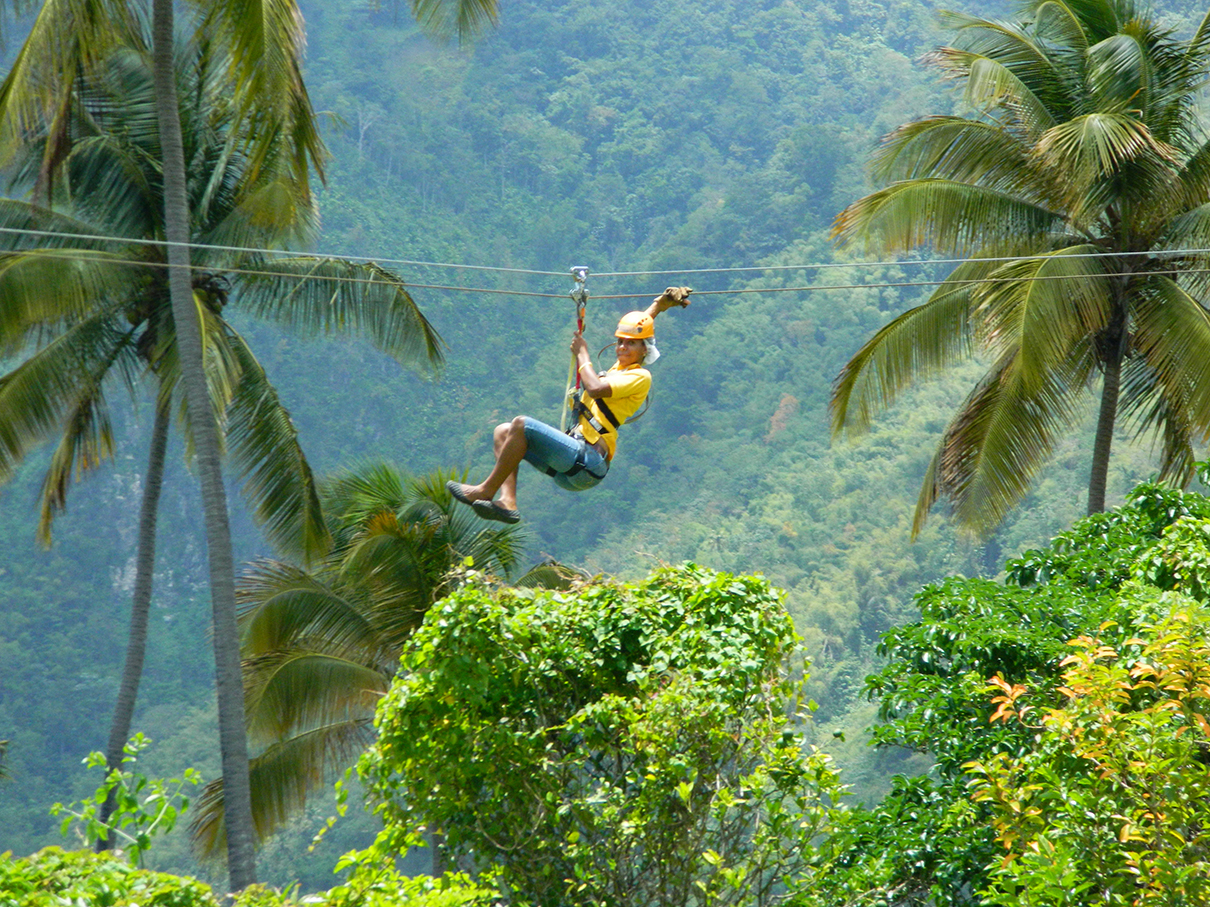 Those interested in nature should contact the Natural Trust, which runs tours to Frigade Island and the Maria Island as well as turtle-watching tours. It is worth calling the forestry department about rainforest tours. They can supply knowledgable guides.
There are many marked trails in St. Lucia that you can follow on your own, including rainforest hikes at the height of land as you drive across the island on the main road to the airport.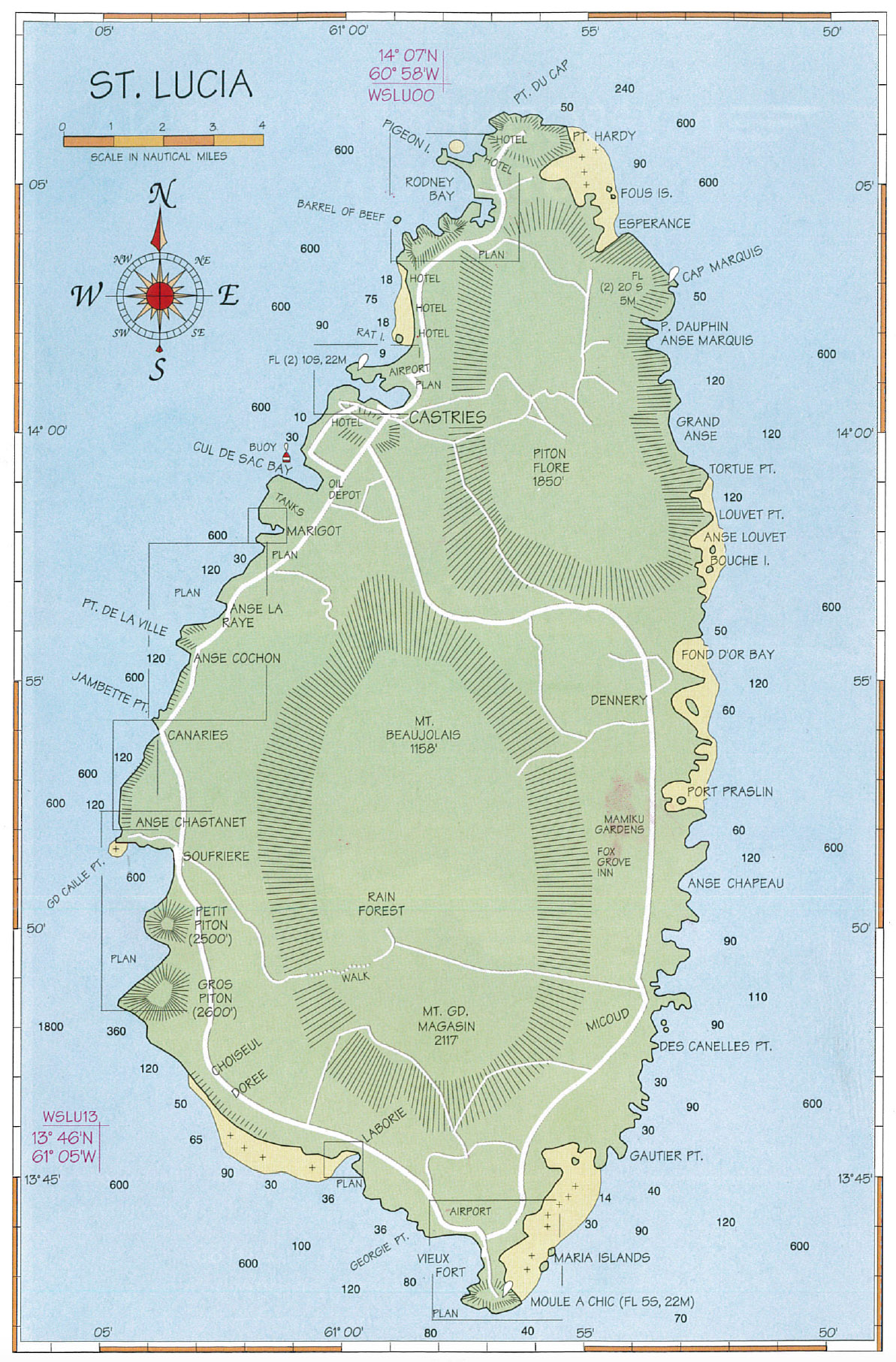 Cocoa Sainte Lucia is a new, small (one woman for now), organic chocolate factory based in Canaries. It is run by Maria Jackson, and her chocolate is excellent; the local "spice" chocolate special. By now she might have a visitor center, which would be easily visited from Soufriere or on a tour. You can call her and ask, 459-4401. Otherwise, look for her chocolate in Zaka in Soufriere or Hallmark in the JQ Mall in Rodney Bay.

St. Lucia offers and excellent, full-service marina with a haul out in Rodney Bay and a smaller marina in Marigot. The choice of restaurants is the best in the windwards. St. Lucia is a charter center, with several charter companies in rodney Bay.
Text and map courtesy of Doyle Guides. Get the full pilot guide guide at doyleguides.com