The life of the Courtesy Flag is often a harsh one, typically hoisted in a High UV environment. With this in mind, we use only UV-stable materials for the production of our nautical flags.
Flag Fabric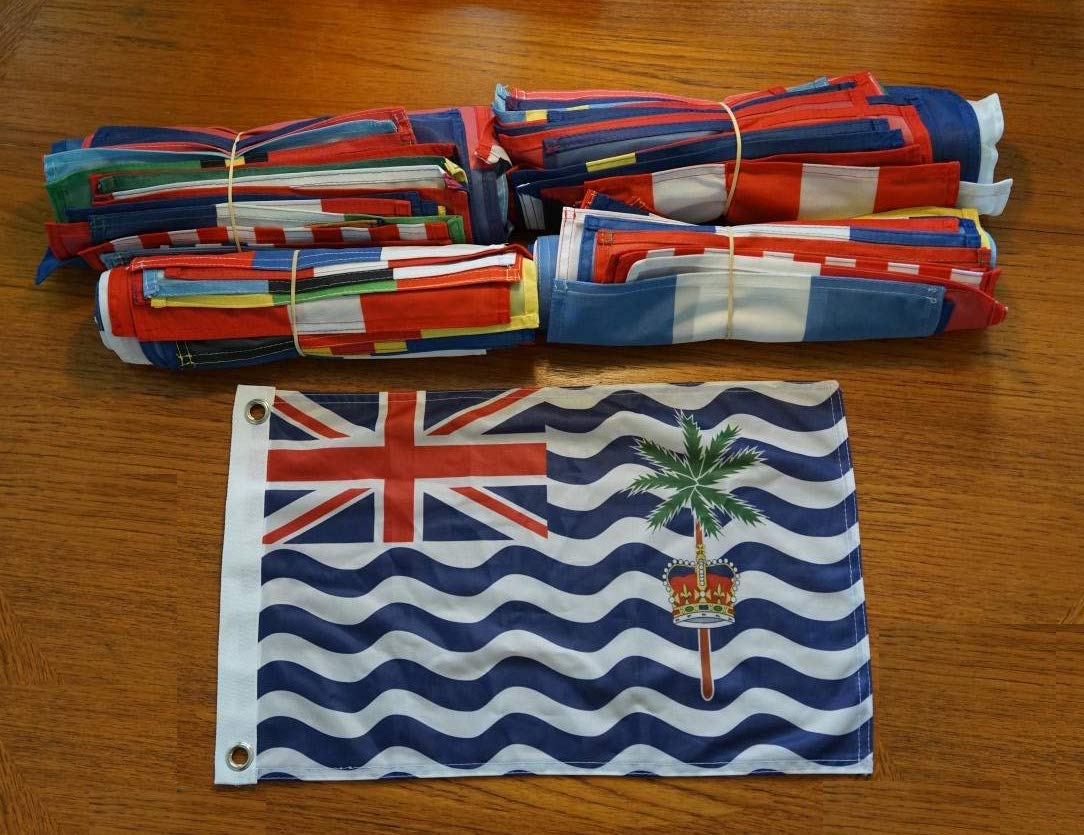 Our Courtesy Flags are manufactured in durable Knitted Polyester fabric. Knitted so that the fabric itself does not deteriorate in the constant movement that marine flags are usually exposed to, and polyester so that the flag does not weaken in the strong UV-light usually found in the main sailing areas of the world.
Many flags found in ship chandlers are commonly manufactured in less durable Nylon fabric, that often deteriorate in a few weeks of usage.
Webbing & Eyelets
The webbing used is a thick seatbelt style polyester webbing, folded for strength and many times more robust than the flag material itself, which makes it a strong and durable attachment point for the flag lines. The eyelets are made of stainless steel that does not corrode or stain.
Flag Print (front & back)

The color fastness of our flags are Excellent. That means that they will maintain their colors even when exposed to intense sunlight for long periods of time. The flags in our packages is like most courtesy flags Printed, which means that the print itself will be slightly more vibrant on one side (+15%), although this is not noticeable when hoisted.
Finishing
Exposed fly end sides of the flag is folded and double sewn for extended durability.
Product Testing
(Kjell Litwin, in his Vagabond 31 S/Y Selené)
Our good friend Kjell Litwin wanted to do a solo non-stop circumnavigation of the globe and we were happy to provide him with some flags for his record setting voyage. As it turned out, the same flag he had used 24/7 since his start in Stockholm, showed no signs of deterioration until he passed Cape Town (8500 nm and 100+ days later). Some of the thread work on the fluttering fly end of the flag was in need of a small repair. Thank you Kjell for the intense product testing!
Happy Sailing & Best Regards,