Picturesque Les Saintes
This is an irresistable group if islands with idyllic Gallic charm. They are small, dry, and steep, with red and brown cliffs. Mountains climb to over 1000 feet and white beaches abound. After a hard days sail, it is bound to be love at first sight.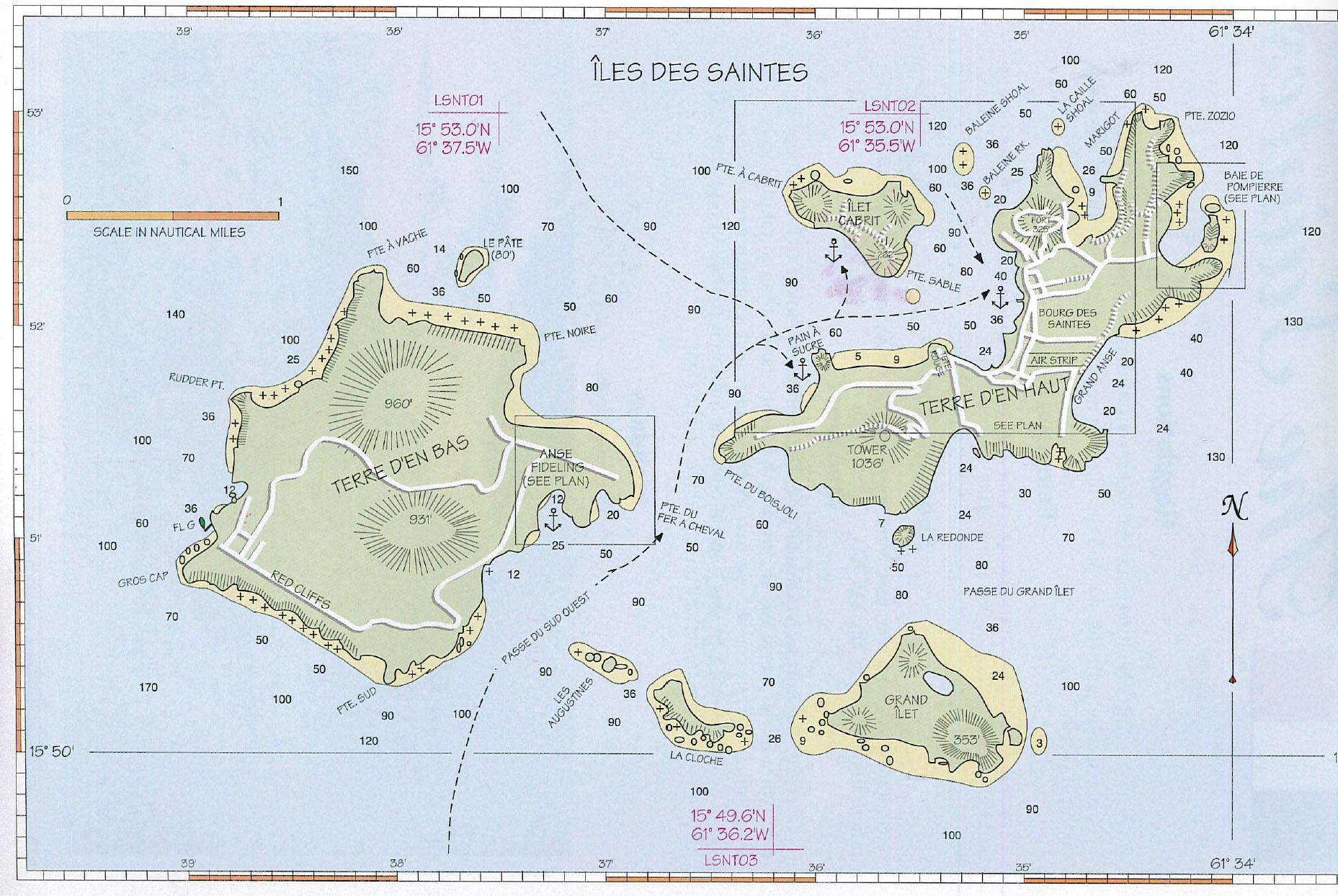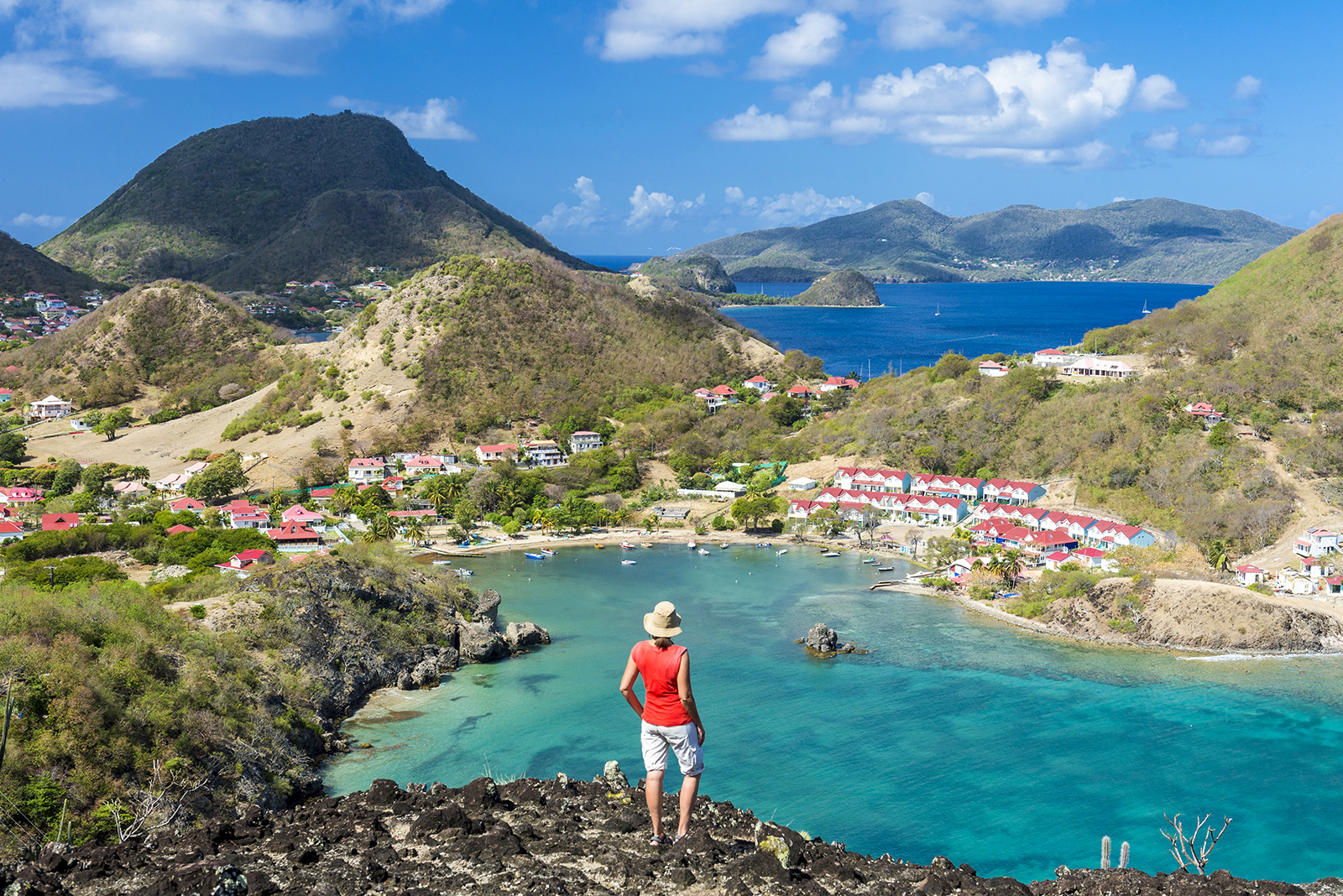 The only small town, Bourg des Saintes, is on the largest island, Terre d'en Haut. The saintes have been french since shortly after they were colonized, and have long supported a small community that used to rely almost entirely on fishing. There is a strong link to the north of France, especially Brittany, and some years ago you could see beautiful Breton-style fishing boats all along the waterfront. Boats are now designed to take the larger outboards. Since the islands were never agricultural, no slaves were imported, and the inhabitants that are of African descent have arrived fairly recent and, like you, by choice.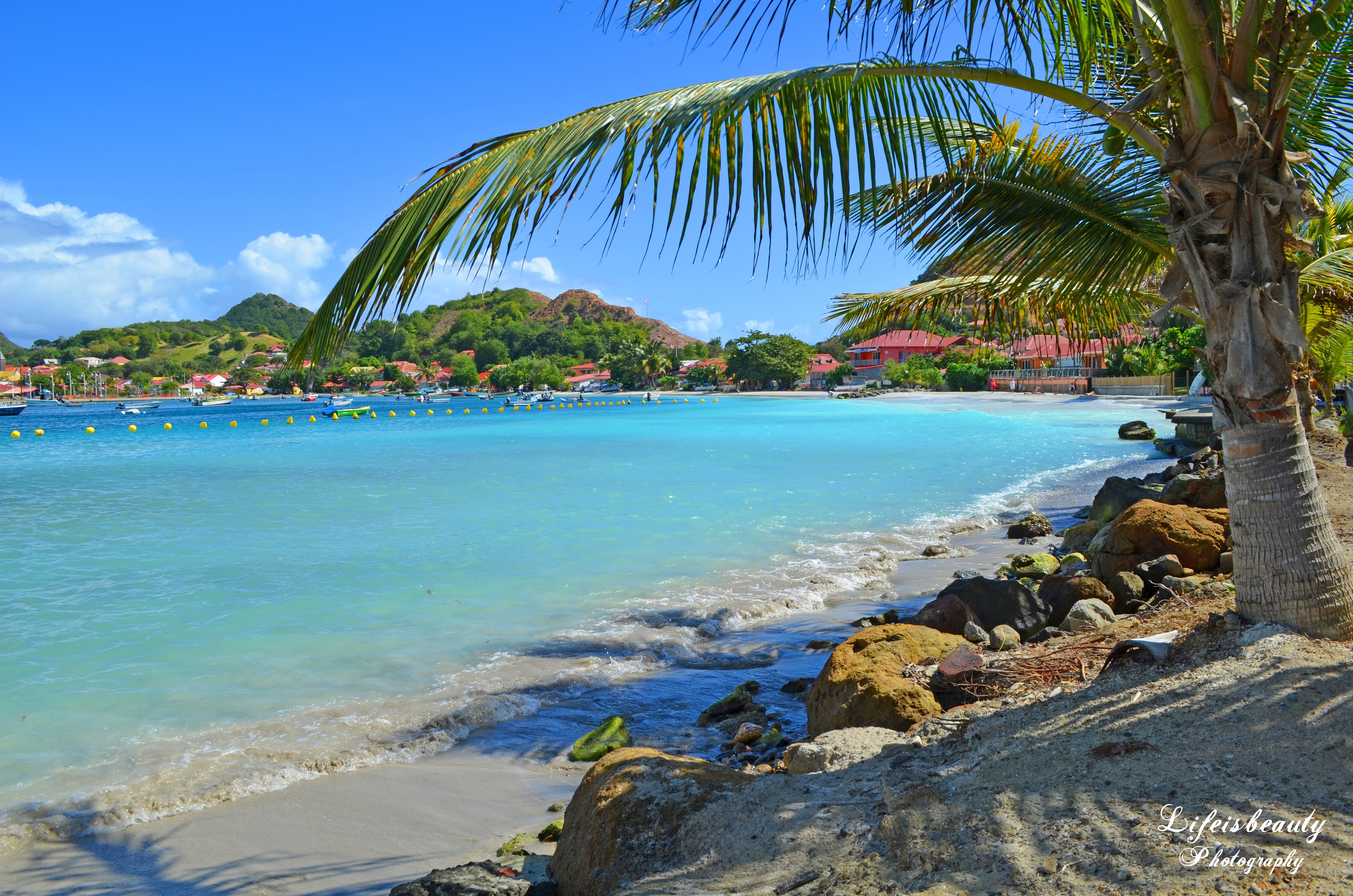 Bourg des Saintes is an adorable seaside town, sparkling clean and picturesque. with red roofs and a handful of those older Caribbean buildings that are all balconies and gingerbread. Flowers grow in abundance around the houses and no one is in a hurry. Local boats are anchored all along the waterfront.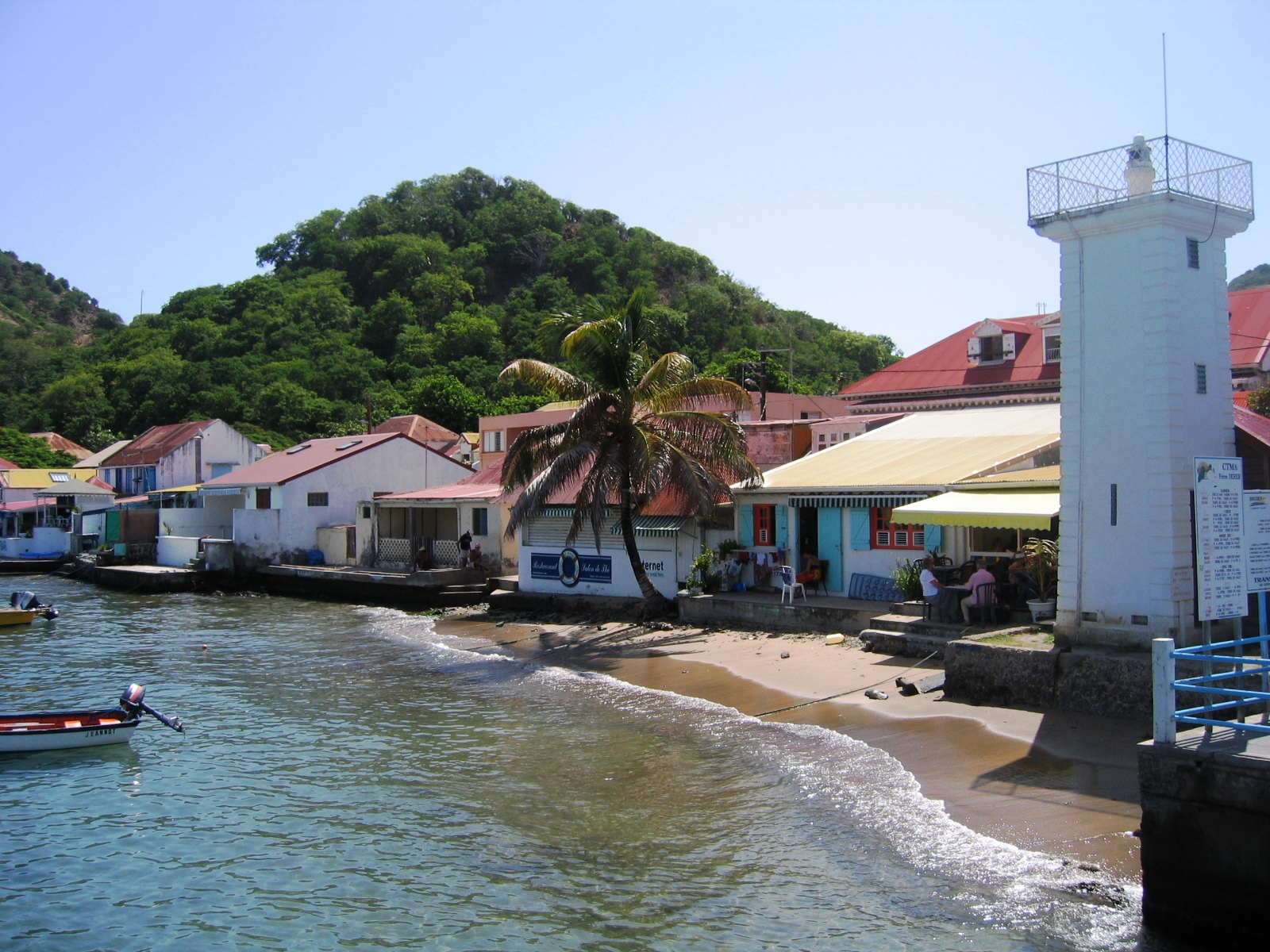 Tourism is the largest industry, and locals welcome visitors. Many ferries arrive each day from Pointe a Pitre, bringing an influx of day-trippers. There is a sort of rush hour when they arrive at 09.00 and another when they leave at 17.00.
Locals make their living by renting rooms, and scooters, selling t-shirts and feeding tourists. Terre d'en is quieter before the visitors arrive and after they have gone. From a yachting point of view, the Saintes offer delightful choices: you can enjoy the restaurants, shops, and life in Bourg des Saintes, and then, when you want real peace, you can migrate to Ilet a Cabrit of Terre D'en Bas.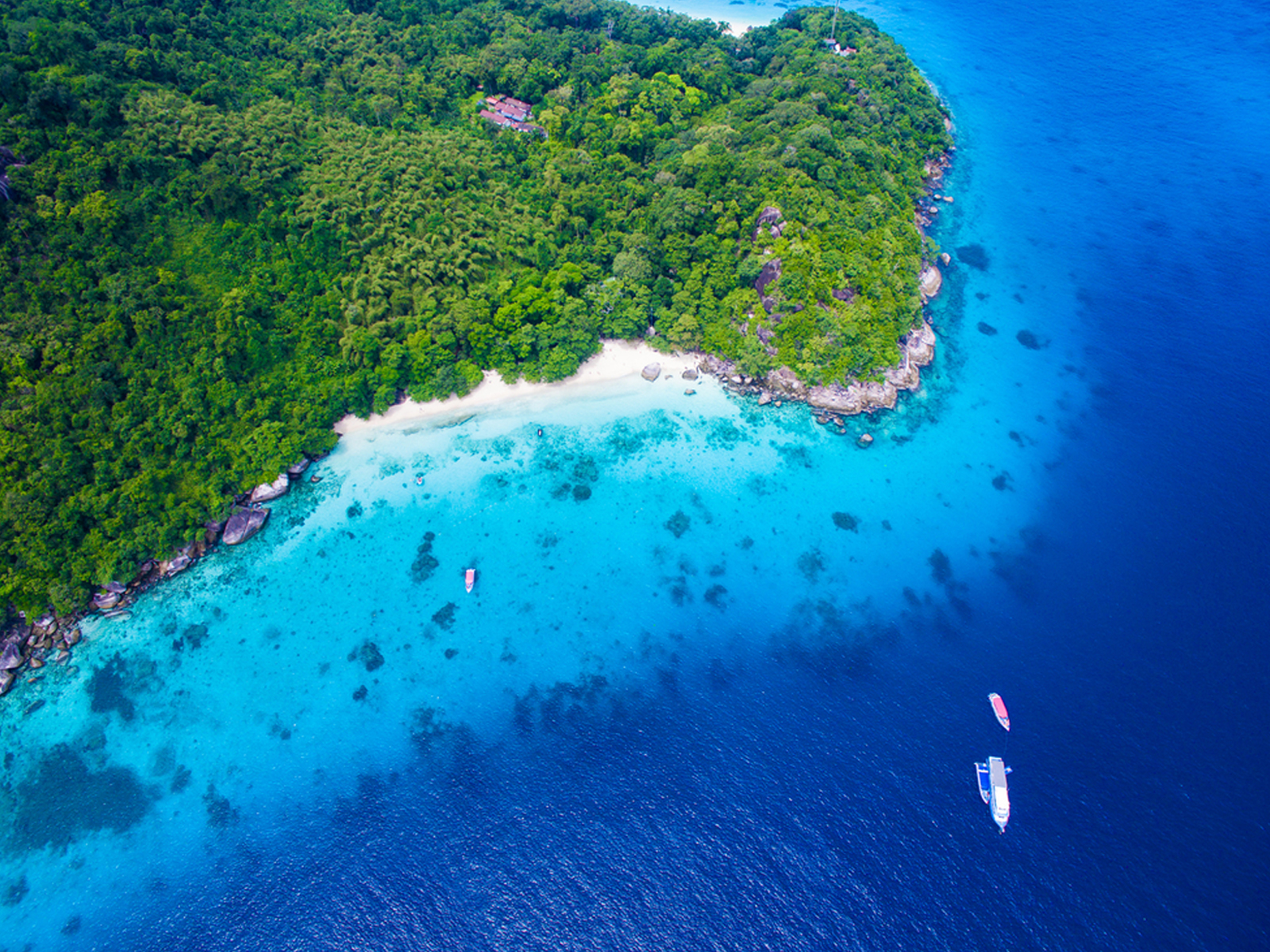 Text and map courtesy of Doyle Guides. Get the full pilot guide guide at doyleguides.com